HAHA can you plz forgive me for the pun I could not help myself.
So I love books, but I also love off-kilter clothing, and when the clothes are book inspired then I am a very happy person indeed. These are my suggestions.
1. A ring with the seven dwarves on it. The movie would not have been complete without a Grouchy to counteract Snow White's Sweet'n Low sweetness.
Find it at: Rings and Tings
2. A Watership Down sweater. And guess what??!! They've got shirts and sweatshirts for The Metamorphosis, The Great Gatsby, A Wrinkle in Time, Fahrenheit 451, Alice in Wonderland, and pretty much all my favorite old books. Also they sell bags and jewelry and other stuff of similar themes.
Look at this lovely thing! The trees make the shape of a rabbit!!!
3. This is literally called the Storybook Illustrator Dress - all the details are in SKETCHY (ha more puns) trompe l'oiel. If my purse strings were looser I would have tons of Modcloth's printed dresses and eccentric shoes, and everyone would clock me as a tea-microwaving cat-coddling secluded-writer type the moment they saw me. It would certainly save precious time.
4. A Poe-printed scarf. This Etsy shop prints books and poems - Pride and Prejudice, Romeo and Juliet, The Picture of Dorian Grey - good stuff) onto infinity scarves. If you ever get stuck on the subway with nothing to read, as I occasionally do, you can always fall back on reading your scarf. Perplexed fellow subway users be damned!!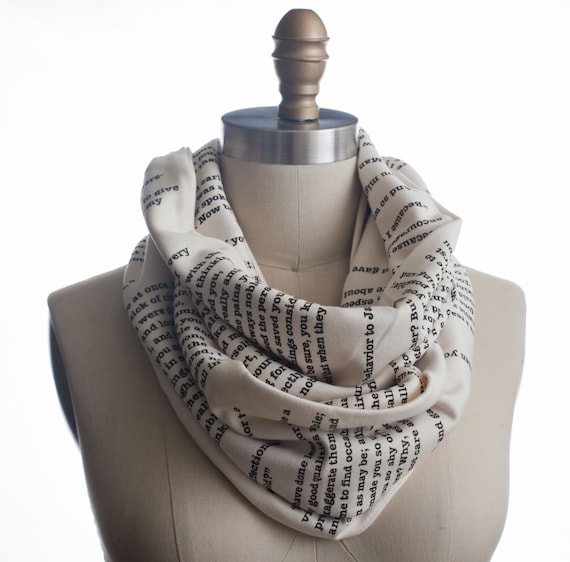 5. I don't care if you think I'm nuts - glasses are for everyone!!! Just pop the damn lenses out and off you go. Firmoo is fabulous because they sell non-prescription glasses for $13 - and up, in the case of the lovely pair pictured below.
****Disclaimer: Not only do I not own the rights to any of these sites or pictures etcetera, but I also have never bought anything from any of these stores!! I only dream of doing so...
-Carly